Things to Pack for a Trip to Walt Disney World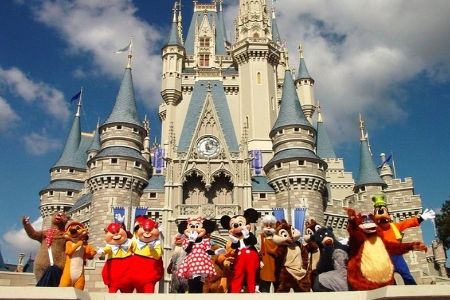 Things to pack for a trip to Walt Disney World...Do not forget the sunscreen and aloe. Depending on the time of year you decide to take your Disney vacation, you can typically expect it to be anywhere from 70-90o during the day and 50-70o at night, so tank tops and shorts for the parks while slacks and something lite for the evening. If you own a poncho, bring it, especially for the summer!
SNEAKERS...As much as you want to show off your pedicured feet, your feet and legs wont last more then a day without some support and cushion, bring the sneaks!
Of course the essentials; camera (film if need be) or better yet a digital camera, confirmations for all of your plans, and a great attitude!
More Tips on Things to Pack for a Trip to Walt Disney World
To Last Minute Disney Hotels page
Back to Last Minute Disney page
Last Minute Vacations Guide