Last Minute Disney Vacations & Other Useful & Money-Saving Travel Tips!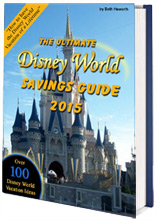 See How Easily You Can Have A Disney World Vacation For A Fraction Of What Others Pay

Last minute Disney vacations encompass every dream of a family's getaway. It allows children and parents to venture into their own journeys but still share the ultimate moments.
Disney World has 4 major Theme Parks (Magic Kingdom, EPCOT, MGM Studios, Animal Kingdom) and 3 Water Parks (Blizzard Beach, River Country, Typhoon Lagoon) to choose from.
Around the corner from the major parks is Downtown Disney, Disney Quest, and the Wide World of Sports Complex that offer lots of fun and nightly activities.
Discover Disney Vacations Secrets From Beth, an ex-Disney employee. She will help you coordinate all the details and determine the best value for your money for your Disney Trip.
About Last Minute Disney Hotels
Best Season for Disney Vacations

There are four main factors in determining the perfect time: Crowds, Heat, Park Schedules (they close earlier in the winter) and the Seasonal Costs. The busiest seasons tend to be February-March and September-November (usually when there is school vacation).
Ideal visiting times are late summer (August - September) when parks are less crowded and resort prices drop, and after Thanksgiving until the new year is perfect, the weather is park friendly and its decorated for the holidays (although water parks may not be weather agreeable).
Last Minute Disney Vacations Tips

Avoid the Lines at Disney World & Universal Studios - Free Traffic Light System
Get to the parks early - Disney's water parks are packed by noon and Animal Kingdom closes early.
Take a break in the afternoon.
Use FreePass. It's free, it's simple, and it saves you from standing in line for the most popular rides.
Bring snacks and drinks . These tips can save you money on hot and humid Florida days when your kids need to drink liquids all day long.
Eat for value and fun. Sometimes spending more on a full buffet is a better option-- and more fun, if characters are in attendance. A giant late breakfast buffet can serve as lunch; a giant late lunch can fuel the family right through dinner.
Use Priority Seating for restaurant meals. It's easy, free, and 99% of Disney World restaurants it entails no commitment -- with no waiting in line.
Use Disney Transportation. Disney buses people free from one park to another and the Disney resorts every hour.
Wait out the rain, its probably just a typical passing shower that will allow you the edge up on tourists that leave the parks.
Return Last Minute Disney to Last Minute Getaways