Still searching for cheap last minute airline tickets for your traveling plans? Are traveling arrangements made at the last minute always more expensive than a well-planned one?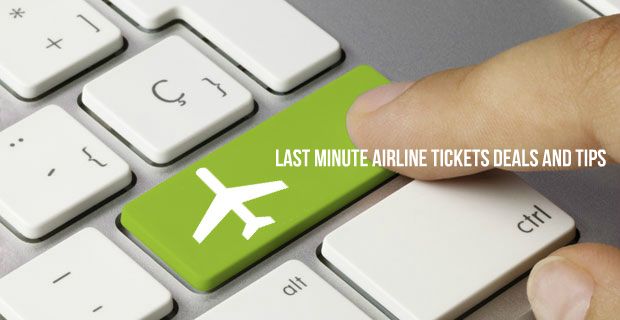 Even if it is just a quick last minute weekend getaway or an emergency that you had to attend to, price is something that concerns any traveller who is on a strict budget. It is a common conception that you can get the best flight deals when you book them weeks ahead. But surprisingly there are actually good bargains for those who look for it at the last minute.
You don't have to be at the mercy of these airline companies because you can still get these last minute airfares at a good price even with the highly complex management system that the US use. This system is known as yield management, and this is considered as a primary objective of most travel service vendors.
Yield management uses complex formulas to determine the price to be charged for a particular seat on a particular day. For instance, the company could charge a certain seat $200 on one day and then $1000 for the same seat to the same route on another day.
To do this airline companies use specialized software because this requires complex calculations, real time monitoring and constant updates. After observing how seats are reserved, they react accordingly. Frederic Voneche explains this strategy in his paper by saying: "sell the right seat to the right type of customer, at the right time and for the right prices. They key is to find the trade-off between discount ticketing in order to fill up the plane totally, and selling full fare tickets and only filling up a portion of the plane. Since this process involves consumer behaviour and past data analysis, it can be very challenging."
You might be surprised to know that your 8-hour seatmate paid for the same flight arrangements as you did for half the prices as yours. Fortunately, as you try to book cheap last minute airline tickets domestically, you can start applying what you learn here. We'll show you how to search the airlines abstruse pricing schedules in order to bag those cheap last minute airline tickets.
What you see is not what you get, the price of last minute airfares can jump very quickly, book it before you lose it!
FREE Travel Search Tools
Today, you can find numerous travel sites that allow you to compare cheap flights among different carriers. Instead of having to manually compare all these travel sites yourself, I recommend that you use the following sites:
Kayak.com, which is one of the most popular travel search engines on the internet will help you go over the hundreds of travel sites to find you the best deal that is within the information that you are looking for. Once you are ready to book, you will be directed to the airline site that is making the offer so that you can close the deal. Using Kayak will eliminate ticketing fees, and it is ideal for last minute airfares because it has the ability to search for prices even up to 3 days before and/or after your targeted travel dates.
It also allows you to perform a side-by-side comparison of other online travel sites, and you can even save all your searches and go back to them later just in case a previous search turns up to better than the rest.
So why do airlines practice yield management?

The airlines are in a tight spot because first of all they want to maximize their dollars for each seat on the plane. Many flights can take off with empty seats, so in an effort to reduce this number, they sign contracts with these sites that will then resell the fares to their own clients or package them with last minute vacation deals.
More tips on cheap last minute airline tickets...
To book last minute international flights...click here.
Return from Cheap Last Minute Airline Tickets to Last Minute Vacations HOME>